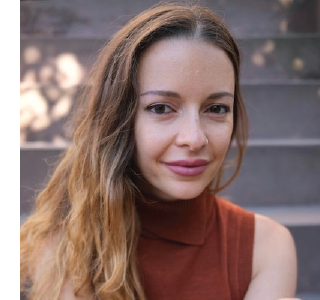 Ines Novačić is a Media Fellow at the Harman Academy
She is an award-winning international documentary filmmaker and producer currently working on a forthcoming documentary series with A24 Films. Her films tackle defining issues impacting communities across the globe through innovative and unconventional perspectives. Her vision and passion as a director and producer is informed by her heritage as a third-generation journalist from a family uprooted by the 1990s Balkan Wars from their native Yugoslavia. A sample of her films include Playing God: CRISPR, Border Business, An Emerging Women's Movement, and The War on Science. Novačić's expertise includes conceptualizing premium content for brands and outlets such as MasterClass.
As a journalist and filmmaker, Ines has investigated issues and phenomena related to disinformation and social media. She has focused her work over the past five years on topics like censorship on social media, the rise of conspiracy movements including QAnon, and the ethics of the sharing economy on platforms like Instagram and TikTok.